HFW3249T1-AS-PV Dahua Full Color TiOC IP Camera 2,8mm
SKU:
HFW3249T1-AS-PV
Brand:
Dahua
Unit:
pcs
Launched by Dahua Technology, WizSense is a series of AI products and
solutions that adopt independent AI chip and deep learning algorithm.
It focuses on human and vehicle with high accuracy.
With advanced deep learning algorithm, Dahua WizSense 3 Series net-
work camera supports intelligent functions, such as perimeter protection
and smart motion detection. In addition, with full-color technology, it
provides a better image effect in the condition of low illuminance.
Files
· 2MP, 1/2.8" CMOS image sensor,  high image definition
· Outputs max. 2MP (1920 × 1080) @30 fps
· H.265 codec, low bit rate
· Built-in warm illuminator, and the max. illumination distance: 40 m
· ROI, SMART H.264+/H.265+
· WDR, 3D NR, HLC, BLC
· Intelligent detection: Intrusion, accurate detection of vehicle and human
· Abnormality detection: Motion detection, scene changing, audio detection, no SD card, SD card full, SD card error, network disconnection, IP conflict
· Supports sound and light alarm linkage. When an alarm is triggered, the camera links sound alarm and light flashing.
· supports max. 256 G Micro SD card, built-in Mic and speaker
· 12V DC/PoE power supply
· IP67 protection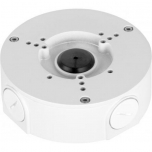 26,40 €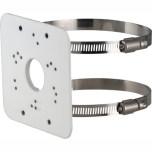 28,80 €