Ethernet communicator ELAN3-ALARM
SKU:
ELAN3
Brand:
Eldes
Unit:
pcs
ELAN3-ALARM device is an Ethernet-based communicator that enables instant Internet access allowing to establish a communication between ESIM364, ESIM384 or ET082 and EGR100

The product can be used to connect ESIM364,384 to Eldes Smart Security platform.
Ethernet communicator enables remote configuration of ESIM364 and ET082.
ELAN3-ALARM suits where GSM/GPRS connection is weak, it also works as additional backup connection.
 
| | |
| --- | --- |
| Power supply | 10-24V 50Hz ~ 210mA max. / 10-24V 210mA max. |
| Supported Ethernet connectivity | 10/100 Mbit |
| Humidity | 0-90% RH @ 0… +40 °C (non-condensing) |
| Operating temperature range | range-20…+55 °C |
| Dimensions | 63×82×17 mm |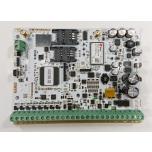 ESIM384 – micro-controller based alarm system for houses, cottages, country homes, garages and other buildings, also capable of managing electrical appliances via cellular GSM/GPRS network.
Examples of using the system:
• Property security
• Alarm switch
• Thermostat, heating and air-conditioner control, temperature monitoring
• Lighting, garden watering, water pump and other electrical equipment control via SMS text messages
• Remote listening to what is happening in the secured area
• Power status notification by SMS text message
255,00 €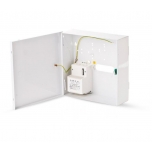 Metal enclosure for Eldes alarm central unit and accessories
Included transformer, fuse and tamper switch.
46,80 €